You can install Invoice to Sheet on your Gmail account by going to the Invoice to sheet page on the Google Workplace Marketplace.
Procedure
Go to the Invoice to Sheet page in 

Google Workspace Marketplace

.

Click 

Install.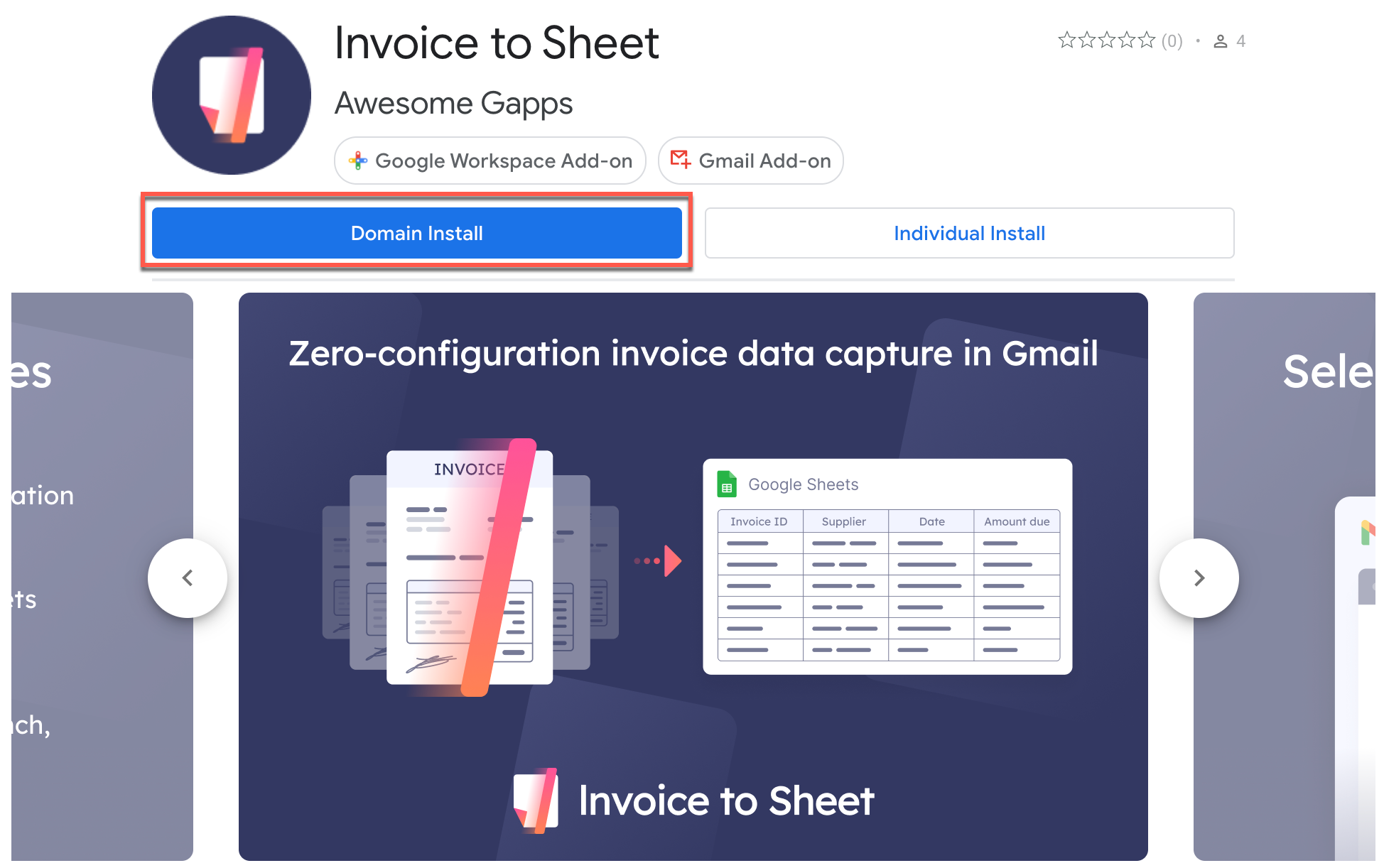 3. Click Continue.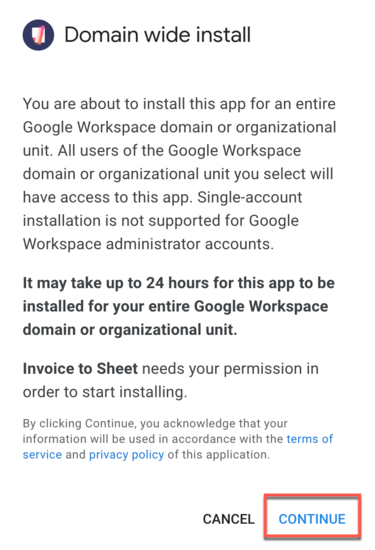 The Sign in with Google window opens.
4. Select the account on which you want to install Invoice to Sheet.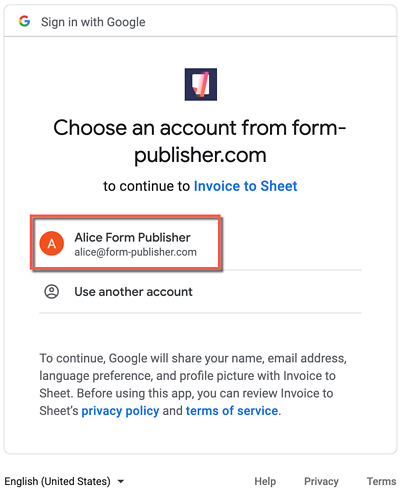 5. Click Allow to accept the required authorizations.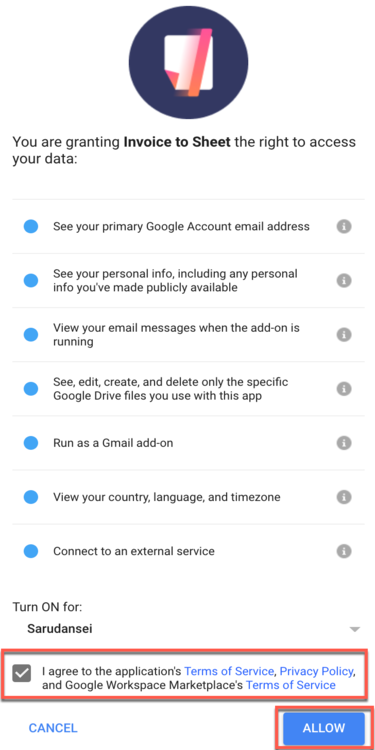 6. Click Done.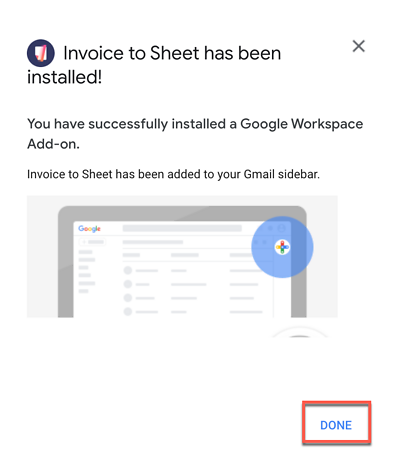 Result
Invoice to Sheet is now available from the Gmail sidebar. You can open it by clicking its icon.