Invoice to Sheet provides smart data extraction of the content of PDF invoices in one click. It does recognition, extracting, and categorization without having to configure any templates or rules. It employs the latest DocAI technology developed by Google to do so.
Invoice to Sheet is available with a free quota of processing 5 invoices per month on the Google Workspace Marketplace. In addition, you can subscribe to the paid plans offering the processing of 100, 250, or 1000 invoices per month.
Invoice to Sheet is an add-on available in Gmail. Whenever you open an email that contains an attached invoice, Invoice to Sheet is waiting in the Gmail sidebar to help you automatically extract the invoice data to a sheet.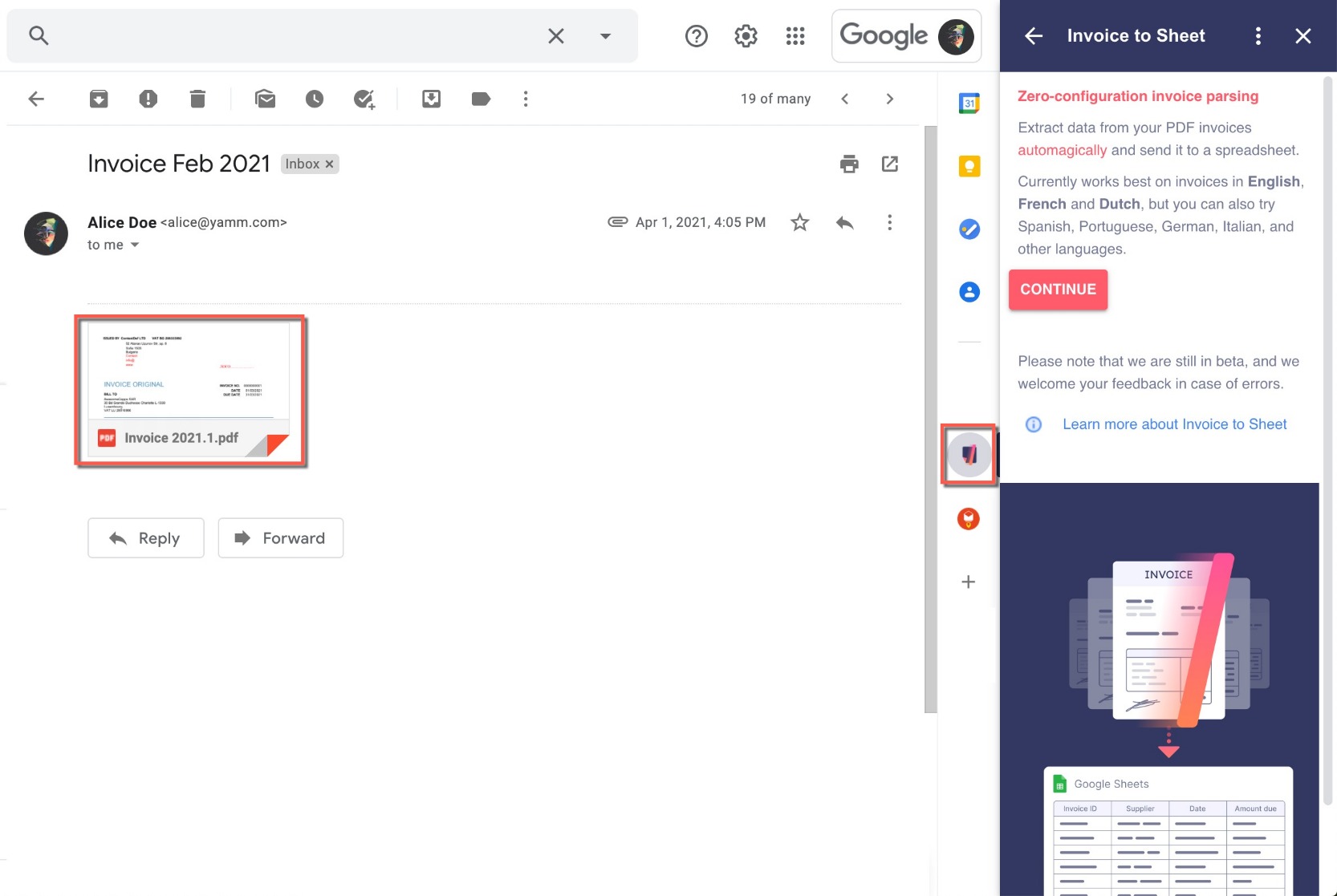 When Invoice to Sheet recognizes that you have compatible invoice attachments, it reports their number and allows you to extract their data by clicking EXTRACT.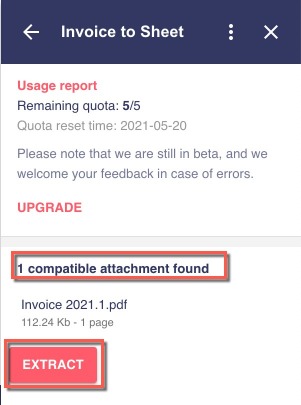 You can review the sample invoice used for the purposes of this example.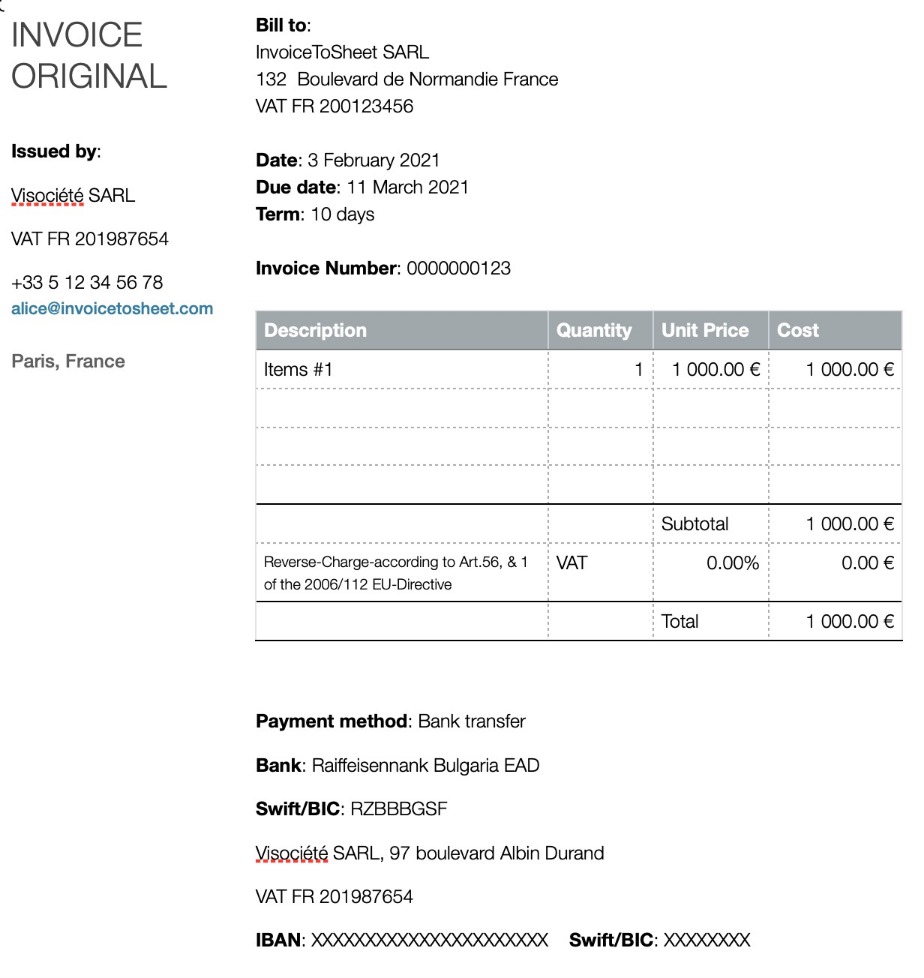 After you click EXTRACT, Invoice to Sheets extracts the data in the invoice and provides an overview of each piece of data and tags it with the title of the recognized field from the invoice.

Click SELECT A SPREADSHEET to continue with the selection of the spreadsheet into which the extracted invoice data will be saved.
At this point, you can select if you want the data to be saved in an existing or in a new sheet, specify the name of the new sheet, and select whether to save the invoice file in Google Drive.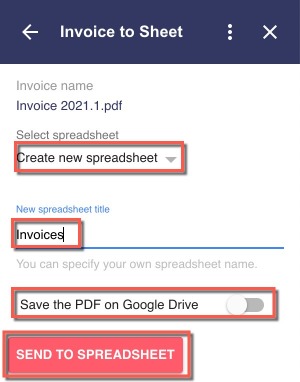 After that, you click SEND TO SPREADSHEET and the extracted data is saved in the selected sheet.
On the next step, you can see your report for the remaining quota of invoices you can still process with the option to upgrade, and you can click OPEN SPREADSHEET to view the data extracted from the invoice.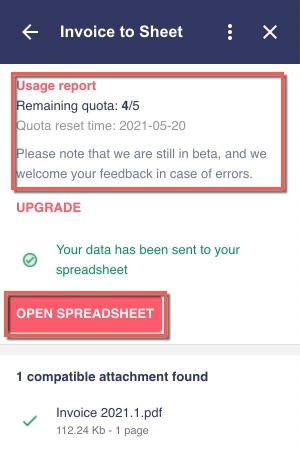 All data extracted from the invoice appears in separate columns in the sheet. The titles of each piece of data are added in the first row.